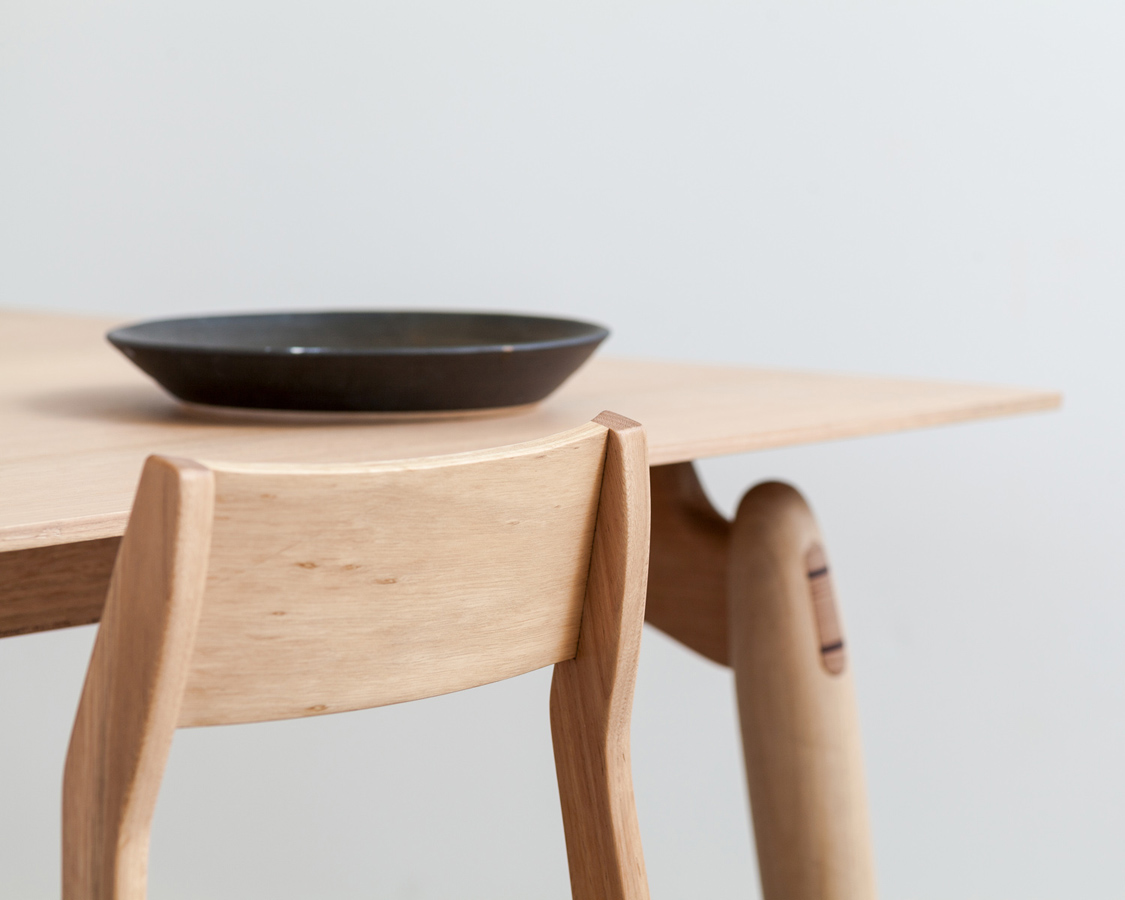 Fred. A mongrel. A cross-breed.

He's got a regal look.
Some say there's royal blood in him.
Viking blood. Bit of a wild streak.
Still, there's a good bit of Tassie in there too.
Keeps his feet on the ground.
From $5200
2100mm x 920mm Standard
All tables Made to Order - Custom sizes up to 2700 long welcome
Available in Tasmanian Oak & American Oak, other timbers on request
Winner, Vivid Emerging Design Award 2014
Named for one of the children of (Tasmanian) Princess Mary and Prince Frederik of Denmark - a royal of mixed blood.
Conceived after returning to Melbourne from study at the Danish Royal Academy of Fine Art, Fred has Danish design masters such as Hans Wegner and Finn Juhl firmly in mind. It evokes their modernist simplicity of line and tactility of materials. However, it also brings elements which are distinctly Australian to the table. The celebration of Australian timbers, the expression of its fox-tail tenon construction detail, as well as the evocative stance of the legs evoke a tension and poise which is absent from more staid Danish precedents.
Handcrafted by local Melbournian craftsmen, Fred is light and yet strong, owing to solid-timber construction and traditional timber joinery. Fred has a sharpness of line matched with a subtle sumptuousness of curve.
Refer to the care and maintenance page to understand how to look after solid Australian hardwood furniture.

Ceramics in images by Cone 11
Pampa Rug & Kai Christiansen Chair by Modern Times
Photography by Ben Clement