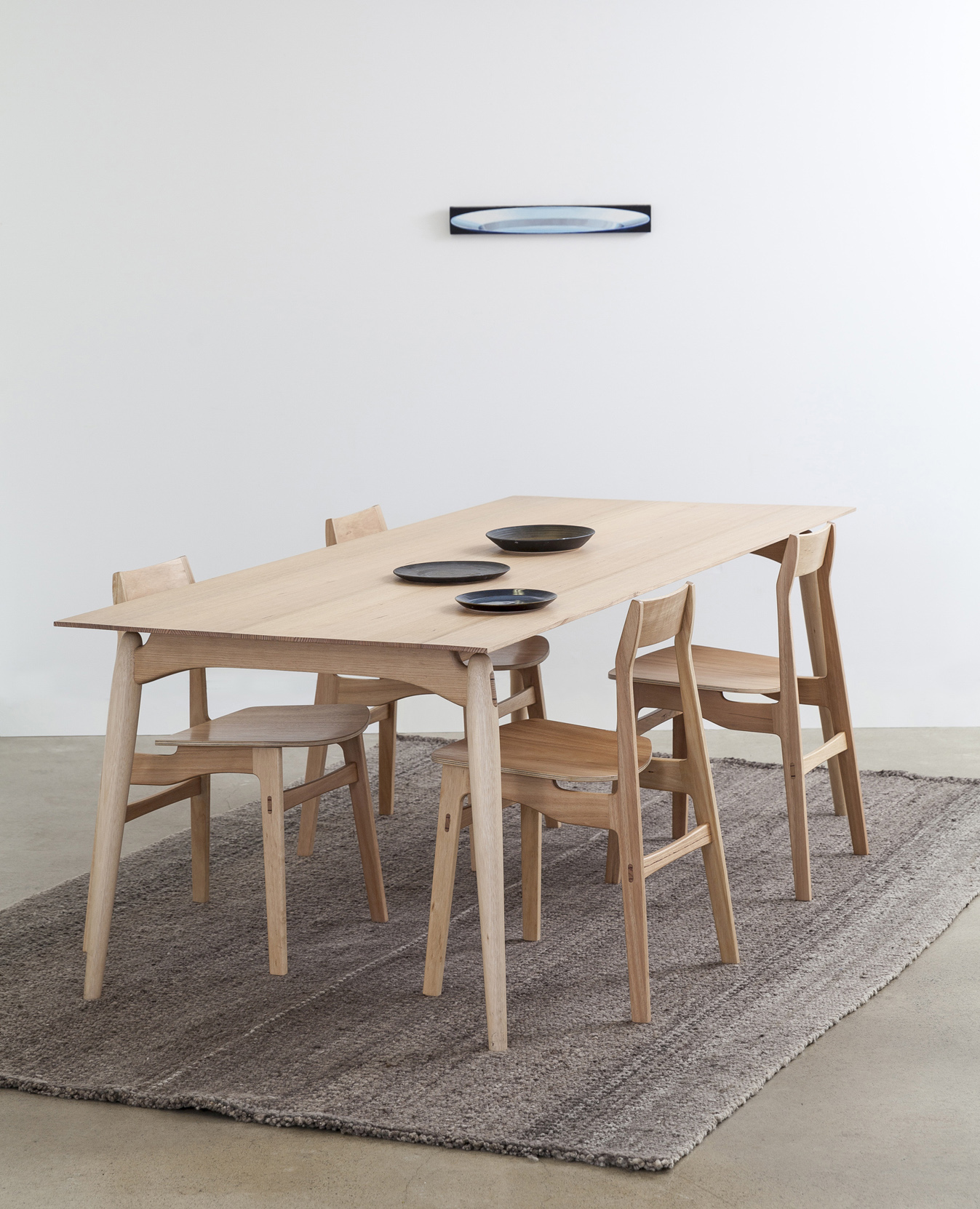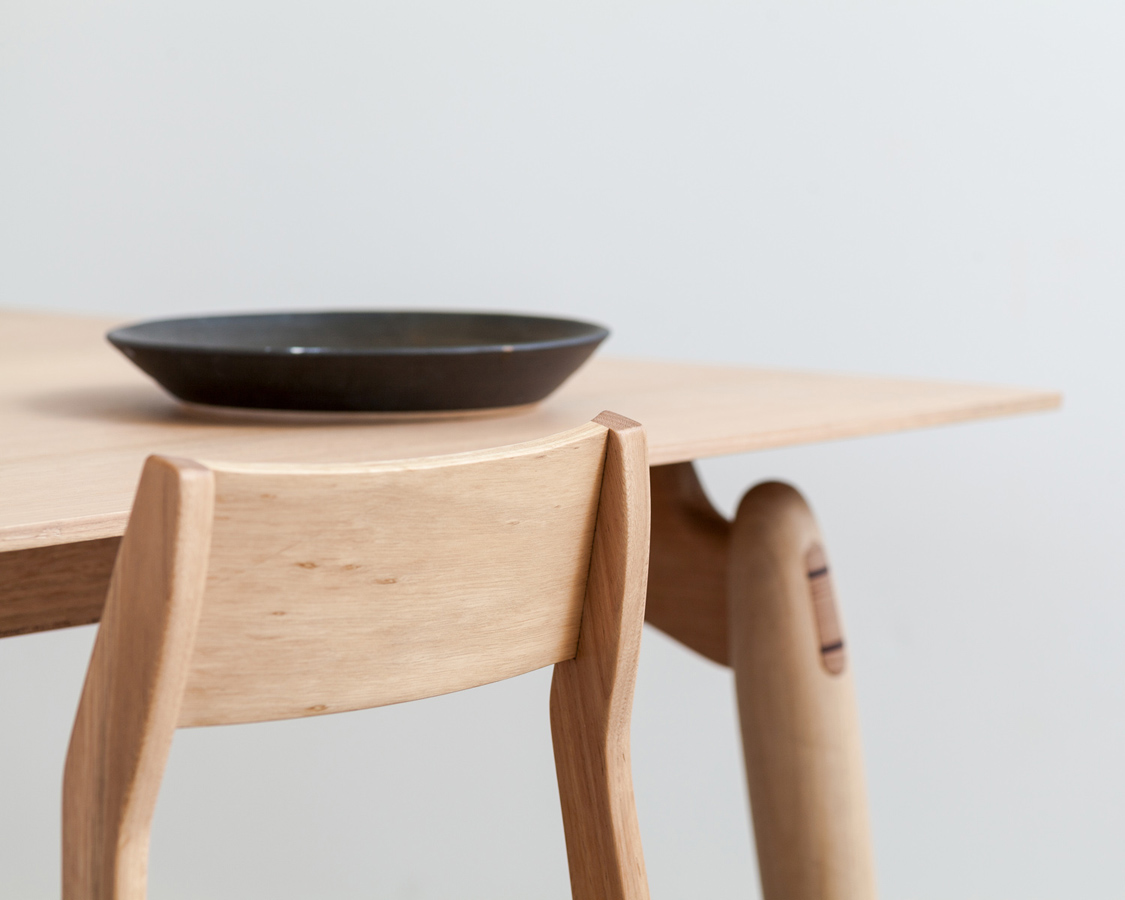 Understated. Ultra-light.
Flowing curves to cradle the back;
A simple profile belies a subtle elegance.

Fred's got fleas.
From $1090
Available in Tasmanian Oak - American Oak or Custom Black on request.
 
Winner, ACE Emerging Design Award 2015
Designed with the notion of 'less is more' and Jasper Morrison's 'supernormal' in mind, the Flea looks at what is redundant in a dining chair and strips it away, leaving the lightest of side chairs to support beautiful spaces and tables, rather than overwhelm or dominate. Focusing on the ergonomics of the chair have eliminated elements of the backrest that are not activated by the back, leaving a supremely comfortable, exquisitely minimal form.

This minimalist approach to design is tempered by a quiet beauty that only reveals itself on closer inspection; Jarrah-wedged tenons are a nod to its big brother Fred (winner, 2014 Vivid emerging designer award). The subtle curves of the backrest only reveal themselves to an inquiring hand, and the light floating of the seat and slight curves of the frame complete a considered and refined chair. The Flea provides a lightness needed as much in small city apartments as in open and airy contemporary family living. As the Flea is stackable it is also ideal for meeting rooms or hospitality applications which call for a refined, softly spoken chair.
 
Refer to the care and maintenance page to understand how to look after solid Australian hardwood furniture.

Ceramics in images by Cone 11
Pampa Rug by Modern Times
Photography by Ben Clement